Lori Wyatt And Derek Light - Real Estate Growth Partners, INC
Lori Wyatt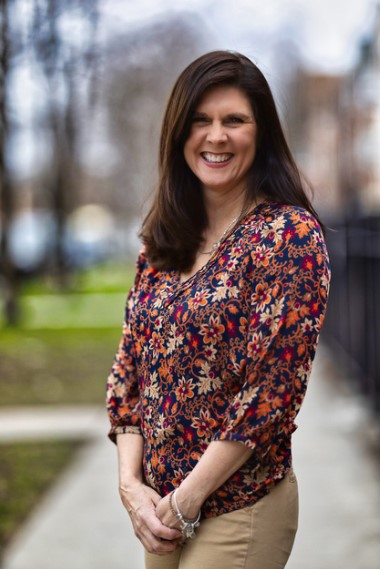 Lori has been a real estate professional since 1992. Initially starting with rentals, and then quickly transitioning to condominium conversion projects. Lori was engaged in selling 1250 Dearborn, which was 100 plus units in the Gold Coast owned by the Berger Family. Upon completion, Lori graduated to a new construction loft project in the West Loop. From there, another loft project was offered by Everest Partners. One thirty South Canal was a 44 Million 212 unit project, which Lori sold out with the help of two other sales professionals. Another condo conversion followed, again in the Gold Coast.
Having sold out several large buildings, Lori transitioned into outside brokerage at a boutique firm, Rubloff in 2000. Lori enjoyed a successful career until 2006, when she decided it was time to open her own firm, Dwell One Realty. Dwell One did residential sales, but also expanded into development. Assisting stalled development projects to completion, and also a few small developments of her own. In 2010, Lori transitioned into a management role, and managed several large offices. In addition, she started her own small investment portfolio of short-term furnished rental properties, and has assisted others who are looking to put their money to work in real estate.
The demand from her pool of investor clients became such that Lori has now started a development consulting group committed to helping individuals or groups maximize profits in the real estate realm. This is what Lori does best. Her commitment to providing the absolute best result for her client is evident in every deal that she is involved in. Most recently, she and a partner purchased 84 homes in low income neighborhoods. She is renovating and selling those homes to encourage homeownership in low to moderate income areas.
Lori is also a charter member of the South Side Builders Association, BARC which is the Bronzeville Area Residents Coalition. She is a volunteer member of the Newtown Gun Alliance. She is an advocate, a community activist, a runner, a singer, and a mother of six children.
Derek Light
Derek has a great knowledge of real estate, he is a broker focusing on Airbnb, fix and flip and residential construction. Derek started off his real estate career working for the largest broker in the midwest, Coldwell Banker / NRT, managing their midwest internet marketing. After Coldwell Banker Derek got his broker and general contractors licenses. Derek is currently the lead GC, working on renovating 84 scattered site Chicagoland Houses.
Derek is a member of the Southside Builders Association. Derek has given many presentations about Airbnb and is considered an authority on Airbnb in Chicago. Derek loves soccer, lifting, has 3 kids and an MBA from Radford University in Virginia.