Simple and Easy Staging Tricks When Selling
Posted by Lori Wyatt on Thursday, December 1, 2022 at 11:19:13 AM
By Lori Wyatt / December 1, 2022
Comment
Are you listing your house for sale? What do you need to do to prepare your home and how do you get started? These are common questions home sellers ask. Staging your home is important, but hard to do by yourself. Let's take a look at some home staging tips and tricks.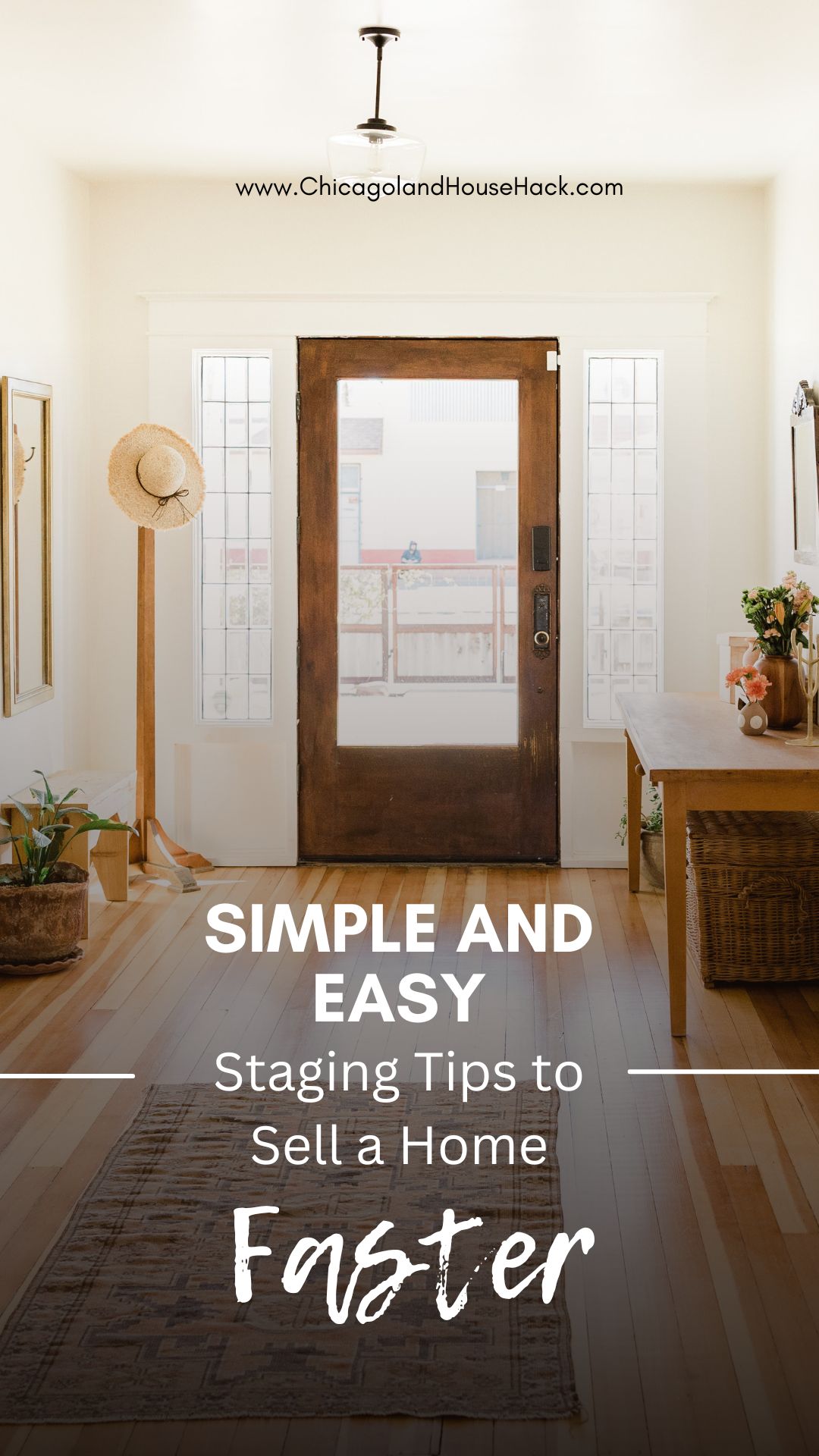 Declutter
Removing all of the clutter from your home is the first thing you want to tackle. Buyers want to come into a blank canvas so that they can begin to picture their life it. Too much clutter and your personal touch can be something that deters others if it is not their style of choice. Stick with removing all personal touches and signs of life, meaning remove laundry piles and that stack of boxes you haven't taken out to the trash yet. Keep your surface spaces as clean and as empty as possible. Speak to a home staging expert to help with simple touches that make the space inviting.
Storage
Highlight any storage areas in the home by showing what their use is for, but not overloading them with items. Keep in mind that buyers may open cupboards and closets as they take a home tour.
Clean
A clean home shows pride in ownership. Showing that you keep up with the cleanliness of your home puts a buyer's mind at ease. A clean home with fresh air is inviting. While you clean your home, make sure it is odor free. If there are pets in your home, make sure the smell is gone and the hair is picked up.
Light
You want to expose as much natural light as possible for your home showings. This will show off your clean home. Natural light is always the most inviting lighting approach.
Staging
While all of this is part of the staging process, there are different approaches. If you are completely moved out, a home staging designer can rent out furniture to stage your home. The most common approach is to stay current and simple. You want your home to look well-maintained and for that to be apparent to all potential buyers. A home staging expert will give you the best advice on how to utilize the space you have the in the best way possible. Pops of color and a few patterned items are eye-catching in a positive way.
Front Yard
Not only do you want to make sure the inside of your home is staged, but you also want to stage the front yard and walkway. That sets the tone for a potential buyer. It is the first impression they get of your home.
In Conclusion
While you are preparing to sell your come consider a professional home stager to help minimize your stress during the home-selling process. If this is something you are looking to do, then contact us, not only do we have expertise in real estate services, but we also have a professional home staging designer on staff. We would be happy to help you with all of your real estate needs.
---
Real Estate Growth Partners offers real estate services for the Chicago Metro area including buying and selling, multi-family investments and expert buyer's representation.
Contact Our Offices Today!