Multi-Family Homes and Real Estate in Chicagoland
When you think of a home, you typically picture a single-family home in your mind. Most people don't consider multi-family residential homes right away. Maybe you don't even know what multi-family housing is? Multi-family properties make up quite a bit of the residential real estate market and if you are an investor, you just might want to consider a multi-family property in your investment portfolio. Before you jump in, take a look at the details below so you can have all the information you need before buying a multi-family home.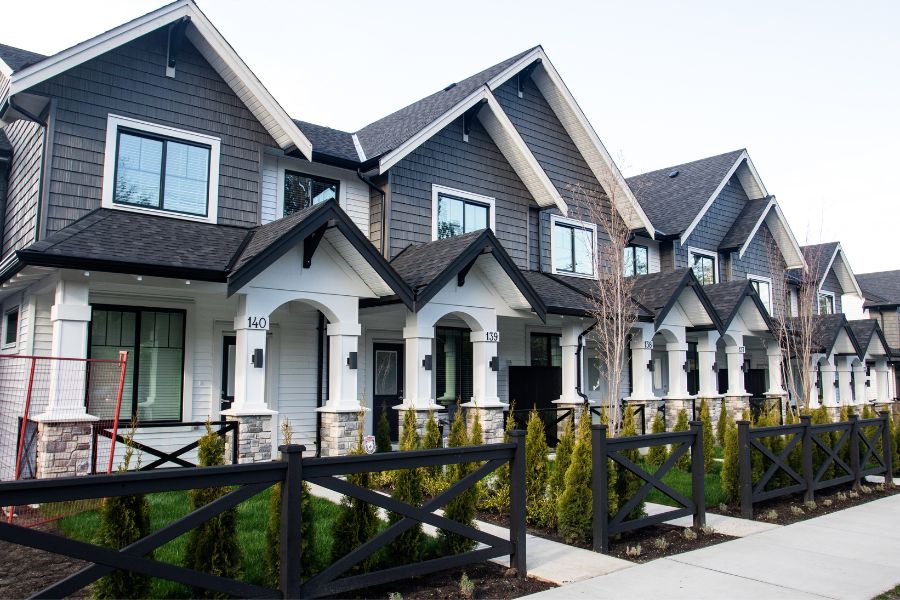 What is Multi-Family Housing?
Muti-family property is any residential real estate that allows for two or more households to live at the same time. There is a range in this property type. Typically these properties rent out the available home space to tenants rather than being occupied by the owners like most single-family homes. In multi-family properties, tenants will usually share walls, floors, or even in some cases utilities and parking spaces. In some cases, you will also share common spaces like yards.
What are the types of Multi-Family Housing?
Condominiums
Condominiums are common multi-family homes. Residents own their units or the building owner will rent out some or all of the units within.
Apartments
An apartment building is another common multi-family housing option. Each apartment has its own living space including bedrooms, bathrooms, kitchen, and living room. Other areas like parking or yards are shared. Apartment buildings range in size and can be a few units or hundreds depending on the development.
Duplexes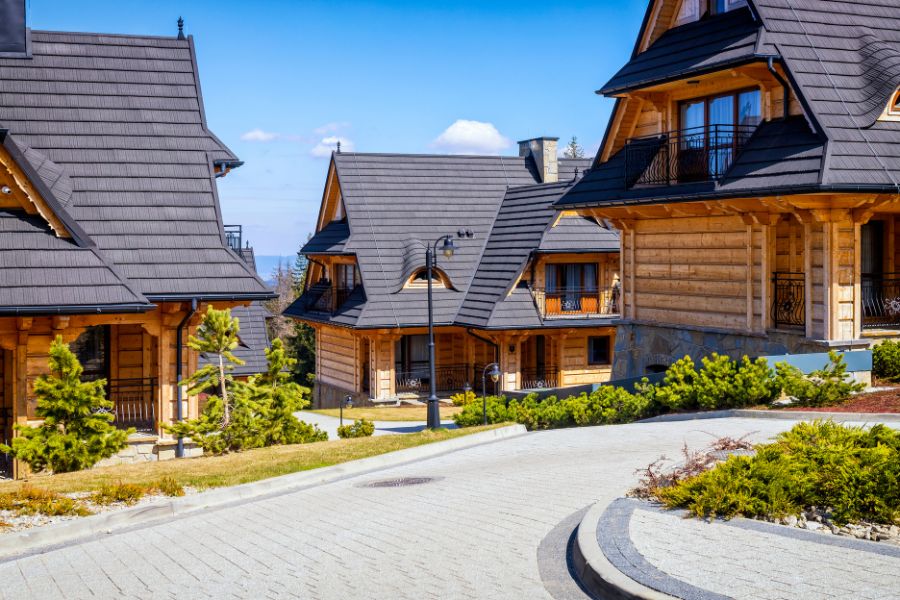 A duplex is a multi-family home that is two units in one building. The residents will share a wall but they will have separate entrances to their homes and in some cases their yards. There are variations of a duplex like a triplex and or fourplex.
Garden apartments
A garden apartment is a low-rise multifamily housing development with fewer units. These are typically found in the suburbs on the outskirts of cities.
Benefits of Multi-Family Housing
The biggest benefit of multi-family housing is that it is more affordable. It can be difficult for some to buy a home and being able to rent in a multi-family housing development can be a housing solution for many. Typically these developments reduce finances for the investor because if one unit is behind on rent while the others are on time, there is still an income. In this case, residents are also not affected by the financial choices of their neighbors. Multi-family developments are typically maintained and managed by a team or company on behalf of the owner as well.
Things to look out for in Multi-Family Housing
If you are looking to invest then you want to look for a multi-family home that has been previously well-maintained. Check on the managing agent or unit owner and pay attention to the maintenance history. As an investor, you also want to look at the rental history. You need to make sure you will get a return on your investment. A bad rental history is a red flag for you. Take a look at the area and the housing demand in that area. Lastly, make sure you can maintain the multifamily home or complex and factor in those financials.
---
Yes, Chicago is known for its diverse neighborhoods and vibrant housing market. The city is home to a wide range of neighborhoods, each with its own unique character and charm. From historic brownstones to modern high-rise apartments, there is a wide variety of housing options available in Chicago.
The city's housing market is also very active, with a large number of homes being bought and sold each year. This can make it a great place for both buyers and sellers, as there are always plenty of opportunities to find the right property or to sell your home.
Additionally, Chicago's diverse economy and strong job market make it an attractive place to live for many people, which can drive demand for housing in the area. Overall, Chicago's combination of diverse neighborhoods, the vibrant housing market, and strong economy make it a great place to live and invest in real estate.
If you are looking for any kind of multi-family home or development, then you are in the right place. This can be a great investment to add to your real estate portfolio. To get more information and start your search for these properties today, contact us. We are here to help with all of your Chicago real estate needs.
Search Popular Multi-Family Communities
Search All Multi-Family Around Chicagoland
September 27, 2023
Search All Multi-Family Around Chicagoland by Price